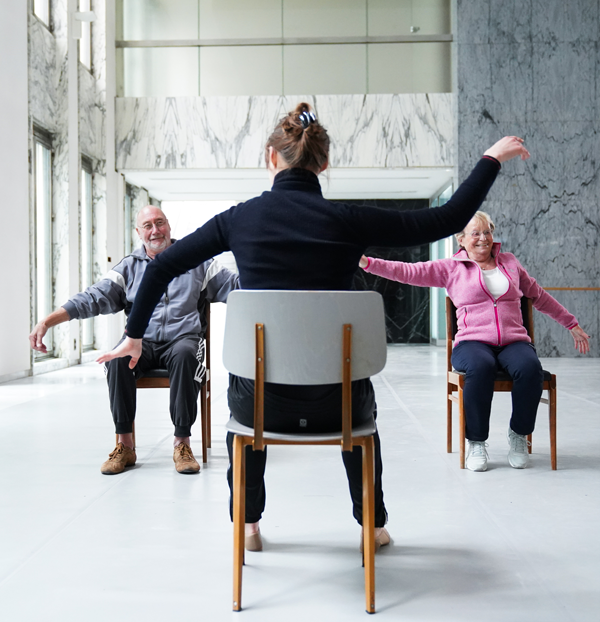 Conference and workshops Dance & Health

Dancing is a universally popular practice. It is a vehicle for health, happiness, sharing and inclusion.
Quand on Danse invites you to its Annual International Conference which brings together speakers from all over the world who are specialists in the field of dance and health. The 2023 edition, Dance with the Elderly, will focus on the benefits of dance for older adults.
Through a masterful presentation in simultaneous French-English translation and several workshops, we will explore and discuss this subject for a day.
What if dancing, beyond the pleasure it provides, helped to improve health and maintain a quality life?



What if dance was used as a real prevention mental and physical health tool by professionals?



The themes of dance for health and the psychology of dance will be addressed with particular attention to Parkinson's disease and dementia.
This conference is for:
Specialists*

General practitioners* and nursing home coordinators

Health, mental health, and public health professionals

Directors and staff of institutions for the elderly

Dancers, dance teachers

Students

Teachers and researchers

Policy makers

Collaborators in associations

Social entrepreneurs

Actors in the social and community sector
... and anyone interested in the topics covered.
Prices


Early bird (Limited number of places) : 120€
Full registration : 150€
* Lunch included

Follow the conference morning online : 25€

Follow the conference afternoon online : 15€
*An application for accreditation has been made for Belgian doctors.